Easy gold dust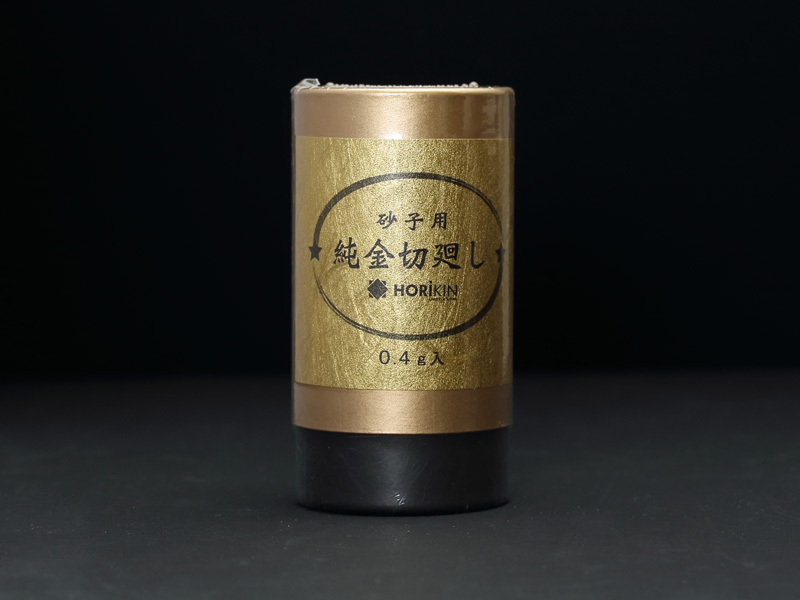 For applying gold lust, it normally requires materials such as a pipe or a paint brush but with our product, a simple shake replicates gold lush. It is also possible to choose the size of the lust by simply unscrewing its lid.
By simply rotating a cylinder containing gold foil and glue, this kit will offer you an easy alternative for gold foil stamping.
Limpet plate
What is the [RADEN ZAIKU]
A limpet plate is the nacre of an abalone shell or a great green turban shell polished with a whetstone at a special and fixed thickness.
This technique is used for affixing urushi surface, after cutting the plate in the shape of your liking.
This ornament technique allows you to embellish your work using astonishing colours created by the different angles at which the light reflects on the plate.
Limpet plate(11cm~12cm)    Limpet Crushed 100g~    Japan/Australia/Nz(14cm×24cm)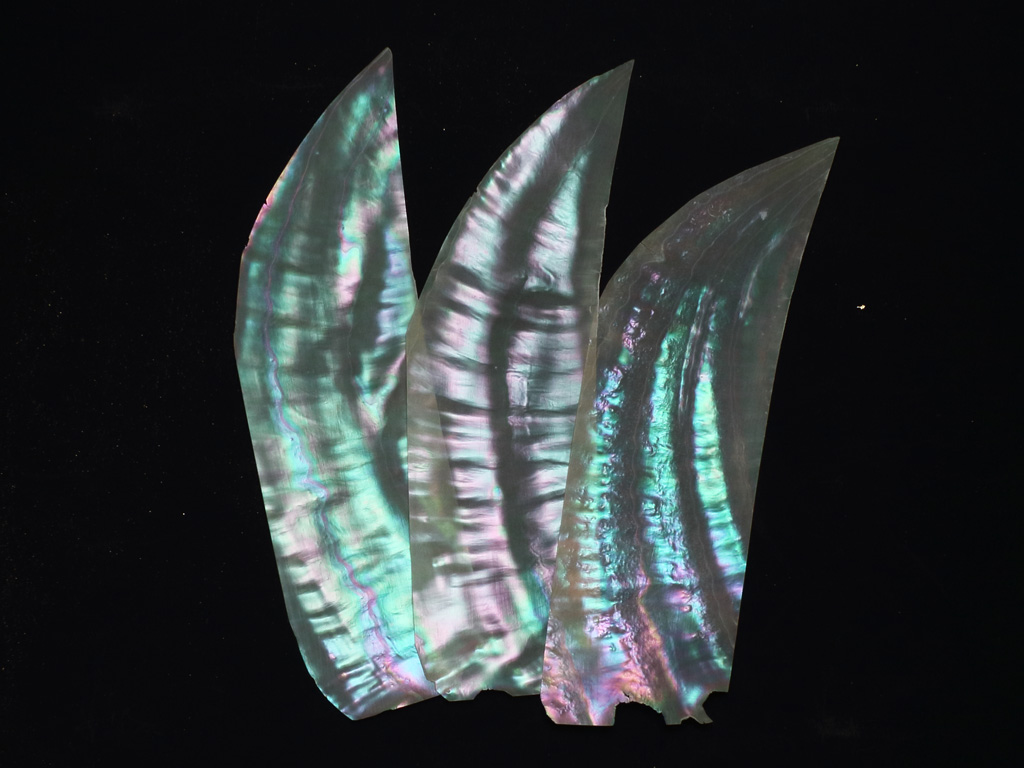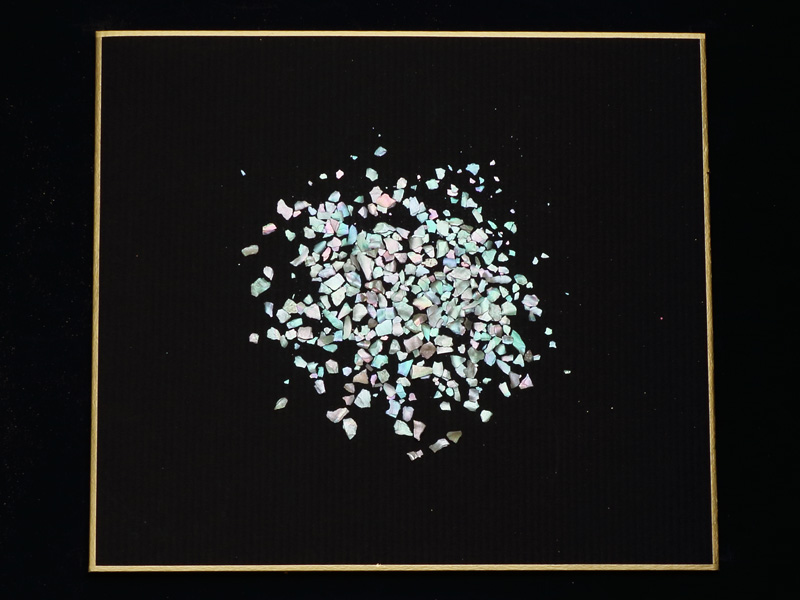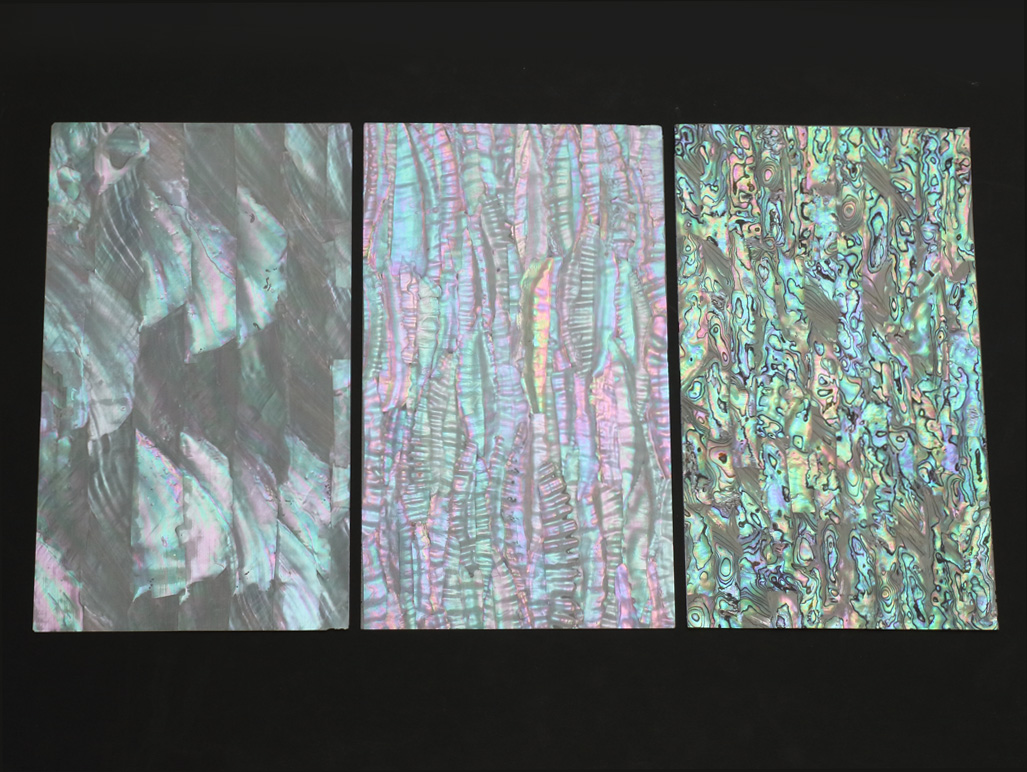 Simple patterns, as shown below, can be easily created. Please refer to the inquiry form for further inquiries.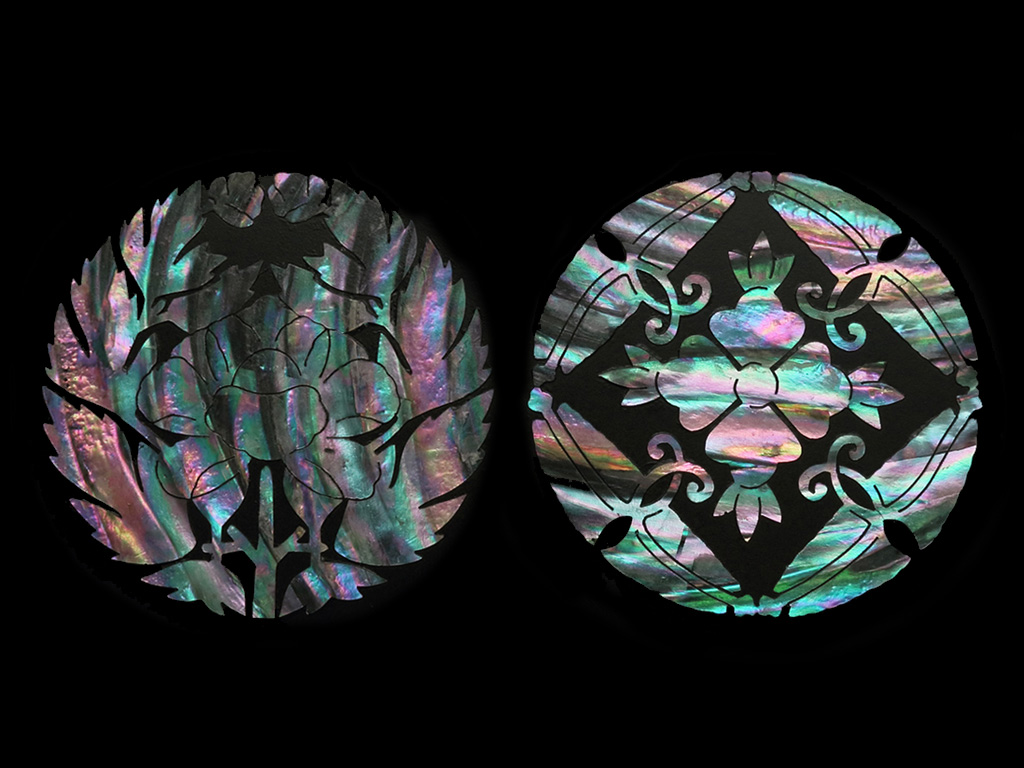 Cleaner for Gold & Silver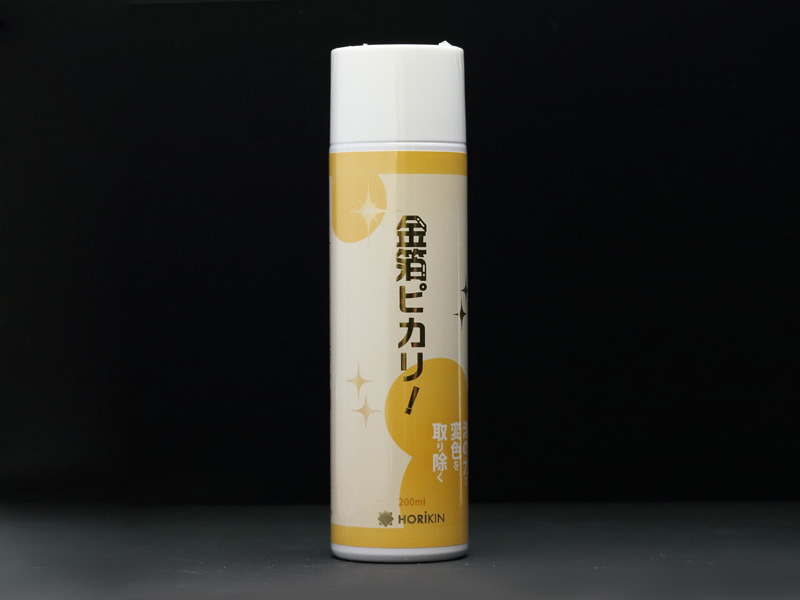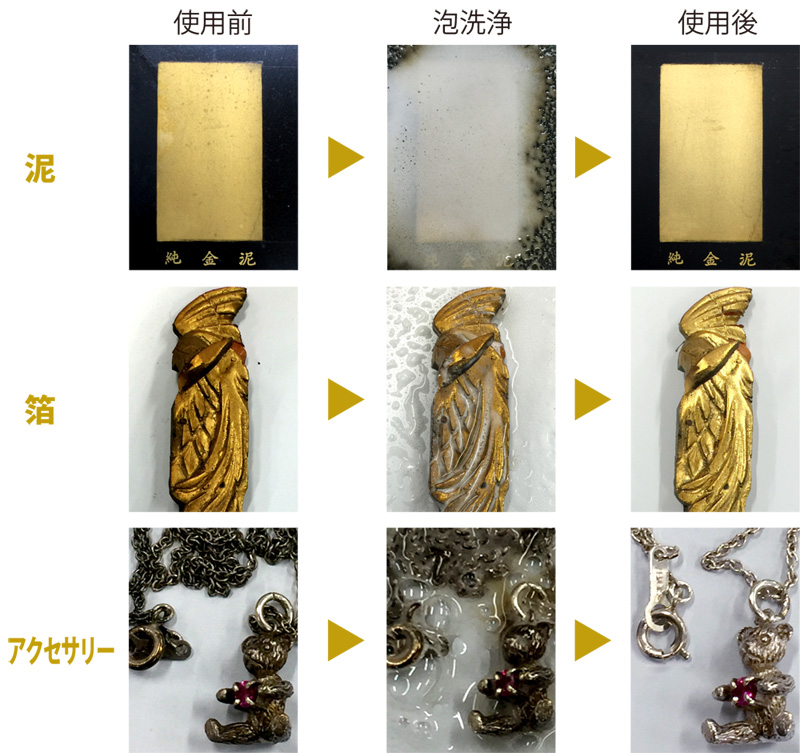 Get rid of discolouration with « Kinpaku Pikari »
By just spraying the aerosol« Kinpaku Pikari » and rinsing with water, you can get rid of stains and discolouration in no time.
The proud result of research to eliminate gold leaf's discolouration (reddish marks) as well as discolouration on jewellery and furnitures.
Usage instructions
After shaking it well, spray on the object at a 15 to 30 cm distance.
After 1 to 2 minutes, rince the object without rubbing it.
Precautions
Please test it before using it on products covered with frail gold leaves as there is a risk the gold leaves might come off.
Horikin is taking no responsibilities in case of the gold leaves come off.
Please make sure to rinse the object applied with Kinpaku Pikari as stains might appear as well as the gold leaves might comme off.